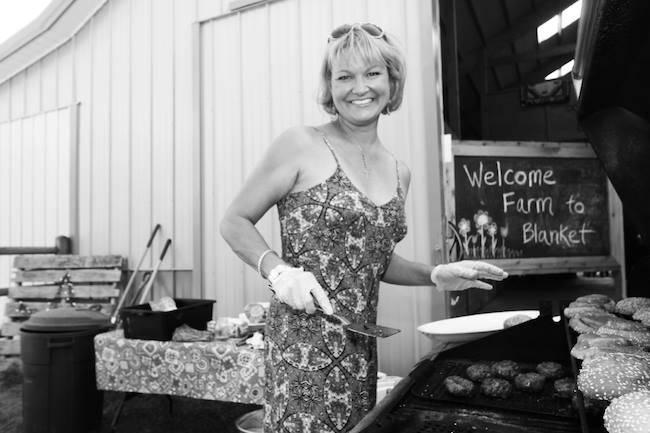 Chef/Owner:
 Laurie Adams
Hometown:  Oklahoma City, Oklahoma, but Colorado stole my heart at the age of four on a family ski trip to Vail. The next summer we came to Estes Park, and I was hooked.   I got to move here in 97'.
Food Philosophy:   I use the best local sustainable ingredients I can find, and with a lot of love, turn them into something that I can be proud of.
Best Experience Ever: Spending a summer in Italy, learning everything I could about food. It was extremely gratifying and humbling.
Favorite Quotations:
"The only real stumbling block is the fear of failure. In cooking, you've got to have a what-the-hell attitude." -Julia Child
"The torch of love is lit in the kitchen."  -French Proverb
     "I like my boeuf bourguignon with a side of whimsy."  -Laurie Adams
Loves: Record Players, Funny, Cab Franc, Kumamoto Oysters, and Colorado Sky
Can't stand: Olives, (I know!  I've tried), Clowns, Dishonest Food, and Microwaves (I have never owned one!)
Doesn't Understand:  People in this industry that are pretentious. I mean, you are in the service industry.  Where is the pretense in that?
Strangest Pairing:  Popcorn popped in coconut oil with a frosty glass of orange juice (oh so good!)
Best Compliment Ever Received:  Someone once told me that for their last meal on earth, they would request my fried chicken.  Now, THAT is a compliment!
---
Please call us at 303-875-7285, or email therovingrooster@gmail.com and let's get started planning!